Would you like us to send you a quote? Or do you have a question about this test? Let us know and we will contact you as soon as possible!
Our tests are conducted in specially designed bunkers, and the valves are operated using fully automated actuators. These actuators are equipped with operational torque measurement equipment, which digitally records the data. This significantly simplifies the preparation of test reports and ensures accurate measurements. Furthermore, all our testing equipment is calibrated according to international standards, ensuring a high level of reliability and accuracy.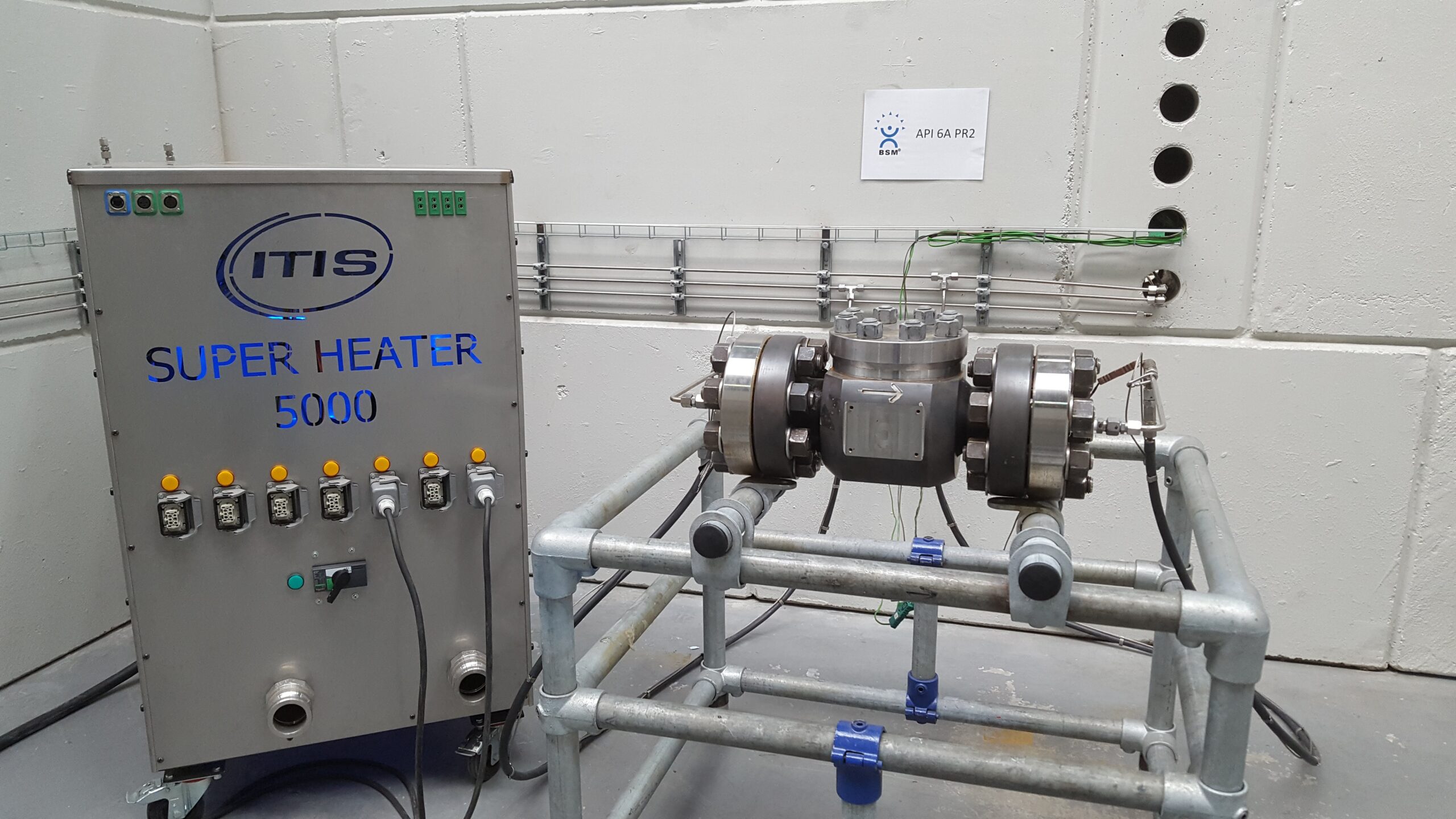 The high-pressure tests comply with various standards, including API 6A PR1, PR2, PSL3G, ISO 10423, and any specific requirements from the customer or end-user. These standards impose strict performance and integrity requirements on valves under high pressure to ensure their safe and reliable operation.
For gas testing, we can generate high pressures up to 1600 bar (20,000 psi). Common test media include helium, nitrogen, methane, oxygen, and atmospheric air. For leak detection, we utilize helium (helium/nitrogen mixtures) or methane.
For liquid testing, we can achieve pressures up to 2000 bar (30,000 psi). Common test media in this category include water, glycol, and oil. These tests allow us to thoroughly test the valves and verify their ability to withstand the extreme pressure conditions they may encounter in real-world applications.
Safety is of paramount importance in high-pressure testing. ITIS offers high-pressure testing up to 1600 bar gas pressure and 2000 bar liquid pressure to ensure that valves can withstand extreme pressure conditions and meet the stringent industry requirements and expectations of our customers.