Would you like us to send you a quote? Or do you have a question about this test? Let us know and we will contact you as soon as possible!
Normally, every valve undergoes a strength and leakage test conducted by the manufacturer before leaving the factory. The type and method of these tests comply with one or more of the many globally applied standards. The most common standards for production testing of valves and control valves are: ISO 5208, API 598, EN 12266-1, and (ANSI) FCI 70-2.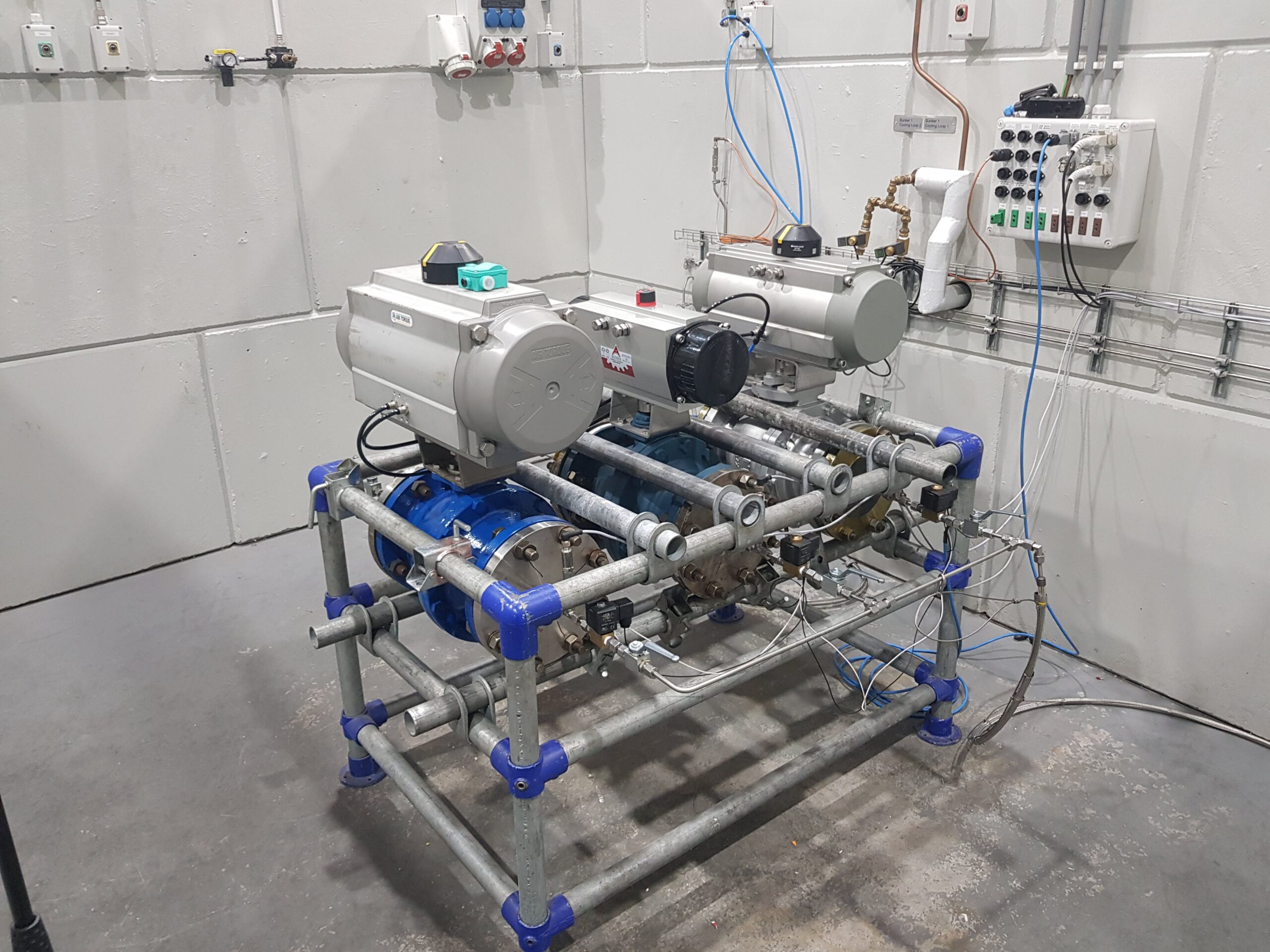 Among others, the following tests may be applicable when conducting production tests:
Shell test (strength test of the valve housing)
Backseat test (determining the leakage value of the housing-spindle seal)
Low-pressure seat test
High-pressure seat test
Visual inspection of castings
High-pressure gas test
ITIS has four test benches suitable for both gas and liquid testing of valves, with dimensions ranging from ½" to 30", pressure classes from ANSI 150 to ANSI 15000, and from vacuum to 2000 bar.