Would you like us to send you a quote? Or do you have a question about this test? Let us know and we will contact you as soon as possible!
The following tests, among others, are performed in our test laboratory:
leak tests
cryogenic & low temperature tests
high temperature tests
functionality tests
burst tests
fire safe tests
design validation tests (DVT)
mechanical tests
type approval tests (TAT)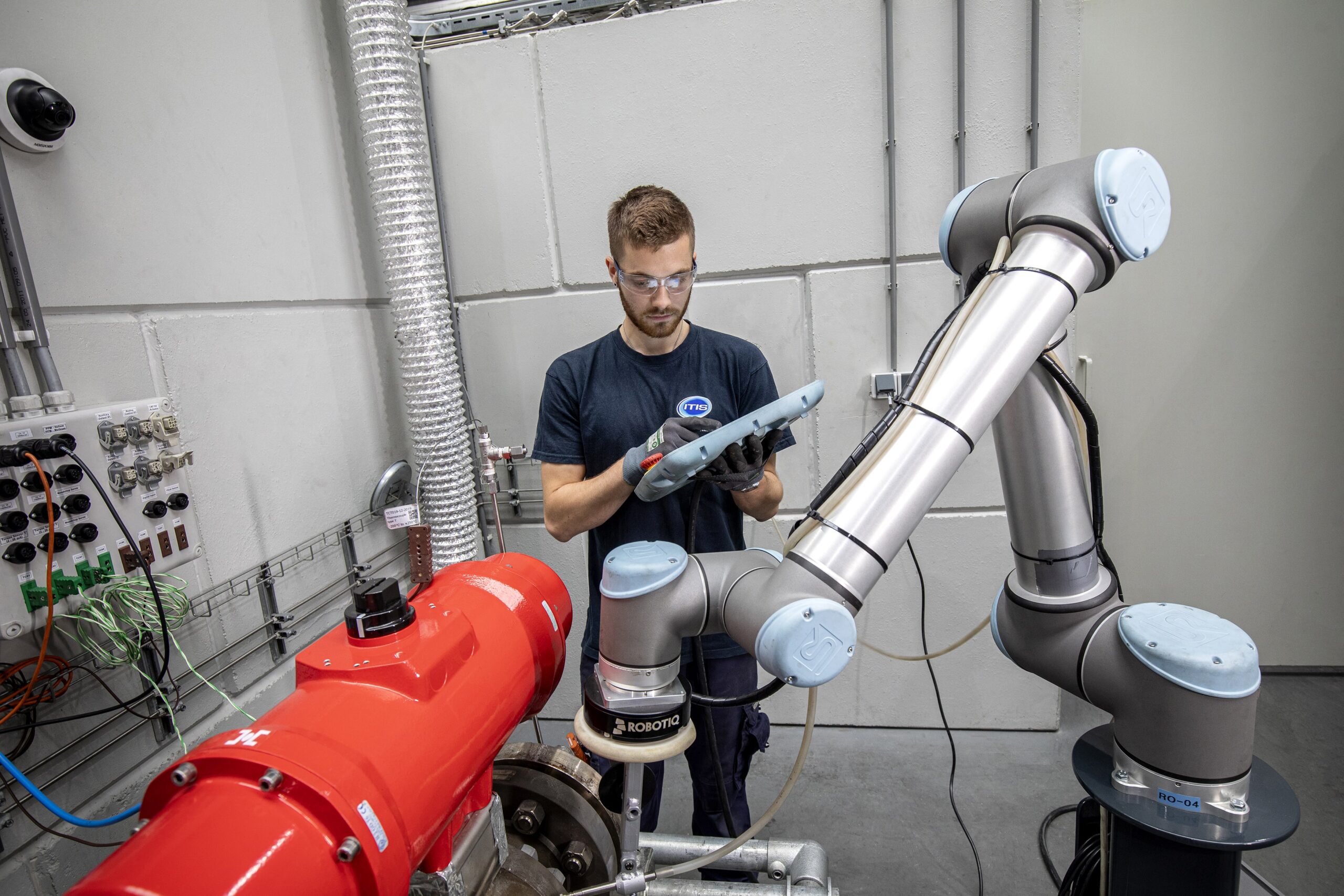 Unique in Europe: our valve testing facilities 
The ITIS testing laboratory is one of the most advanced valve testing facilities in Europe. This makes us a leader in these tests.
SHELL, among others, has recognised ITIS as an independent partner for services in manufacturing and design validation testing (DVT) of valves.
Safety and superior quality above all Our meticulous specialists always give safety and quality the highest priority.
To ensure these, they take the following measures: 
All testing takes place under controlled conditions and in a completely safe environment
ITIS is one of the few companies to have developed a robot that we use for tests with potential risks, such as high-pressure sniff tests or with flammable test gas

 

Our testing laboratory is includes a clean room, designed to prevent contamination as much as possible
Track your tests on-line? This is now possible! Customers, end users and other stakeholders now have the opportunity to follow test activities performed in our test laboratory via the Internet.
Whereby it is unique that tests, can be followed live and test data from the past can also be reviewed. 
Test reporting: crystal-clear, fast and simple Measurement data can be registered and recorded in a digital report.
Crystal-clear, quick and simple, to make things easy for our clients. 
Accreditation ITIS is accredited and thus recognised as a conformity assessment body for a wide range of tests performed in our test laboratory in the Netherlands. Our registration number is L656. Most of the valve tests performed by ITIS receive the ILAC-MRA RvA seal of approval in accordance with ISO 17025 requirements.
Scope Click on the links below for the scope of testing and inspection activities provided by ITIS:
Dutch: https://www.rva.nl/organisaties/itis-b-v/
Would you like us to send you a quote? Or maybe you have a question about one of our services. Fill in the form below and we will contact you as soon as possible.