Design Validation Testing
Would you like us to send you a quote? Or do you have a question about this test? Let us know and we will contact you as soon as possible!
Design Validation Testing
Design Validation Testing (DVT) on valves aims to test the performance and reliability of valves according to specifications and design requirements.
During a DVT, valves are subjected to various tests to verify compliance with design requirements and proper functioning under expected operational conditions. These tests are conducted based on design specifications and conditions, including pressure and temperature. Valves are tested for functionality, reliability, safety, emissions, and more at different temperatures and pressures.
After the tests, the valves are fully disassembled for inspection. During the inspection, checks are made for any wear, damage, or other deviations. This disassembly and inspection allow us to provide a comprehensive assessment of the valve after the tests.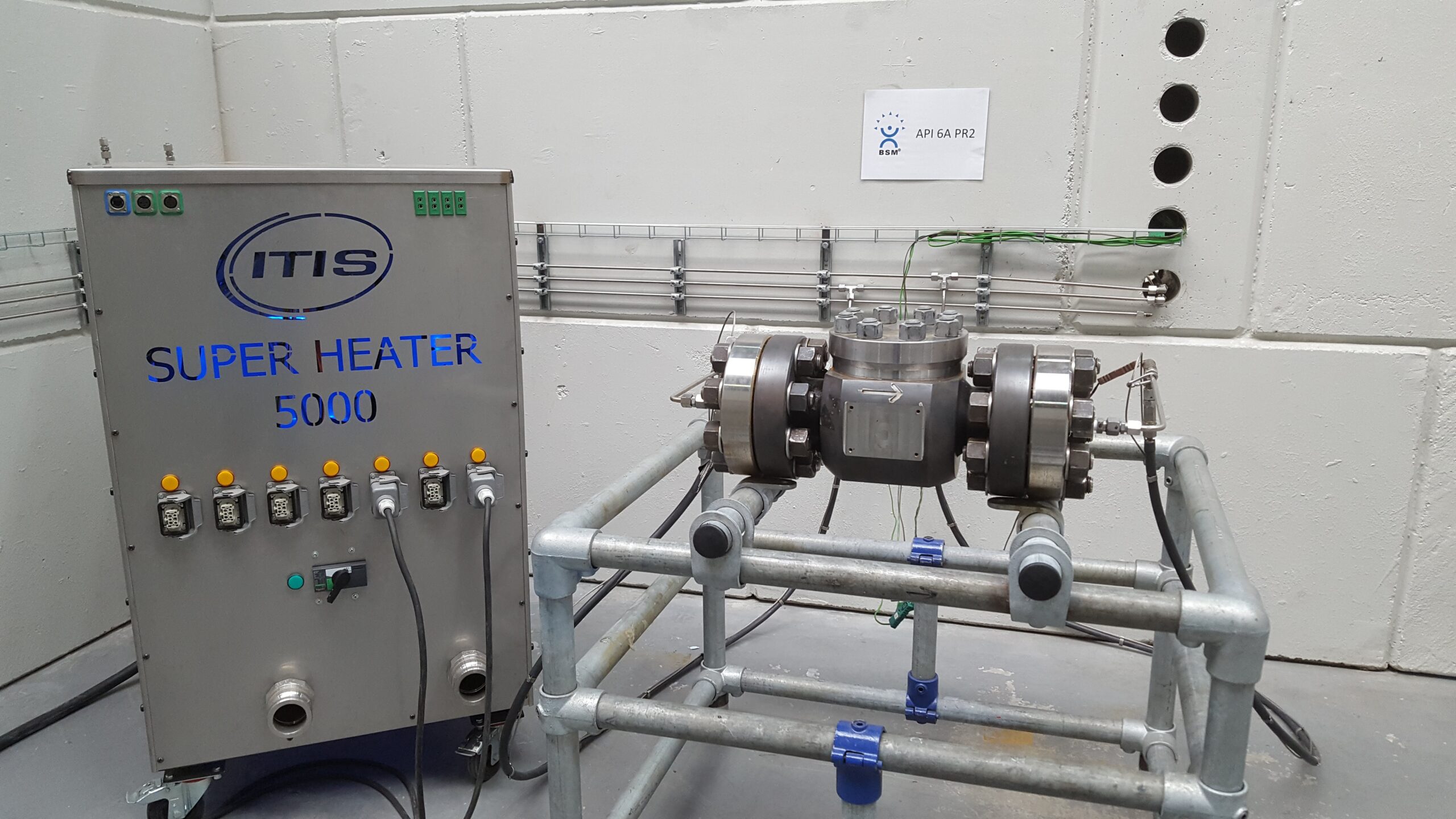 To ensure that valves function under design conditions, they can be tested, for example, according to Shell MESC SPE 77/300 or ISO 23632. These tests can be independently conducted using advanced testing equipment. Additionally, you can follow these tests through one of our live stream internet connections.
From our unique position between research and development (R&D) and the industry, we may also support customers throughout the development process of valves, control valves, and other types of products.
The specific tests and procedures may vary depending on the type of valve and the requirements specified in the standard. The ultimate goal of a DVT is to ensure that the valve functions reliably and safely according to the design specifications and operational requirements.