Fugitive Emission Valve Testing
Would you like us to send you a quote? Or do you have a question about this test? Let us know and we will contact you as soon as possible!
Fugitive Emission Valve Testing
Fugitive emissions refer to the unwanted and often irregular release of gases and/or vapors from equipment operating under pressure, typically as a result of industrial activities. Not only does this result in an economic loss of resources, but fugitive emissions also contribute to environmental pollution. Additionally, certain emissions pose a risk to human well-being and can jeopardize general safety.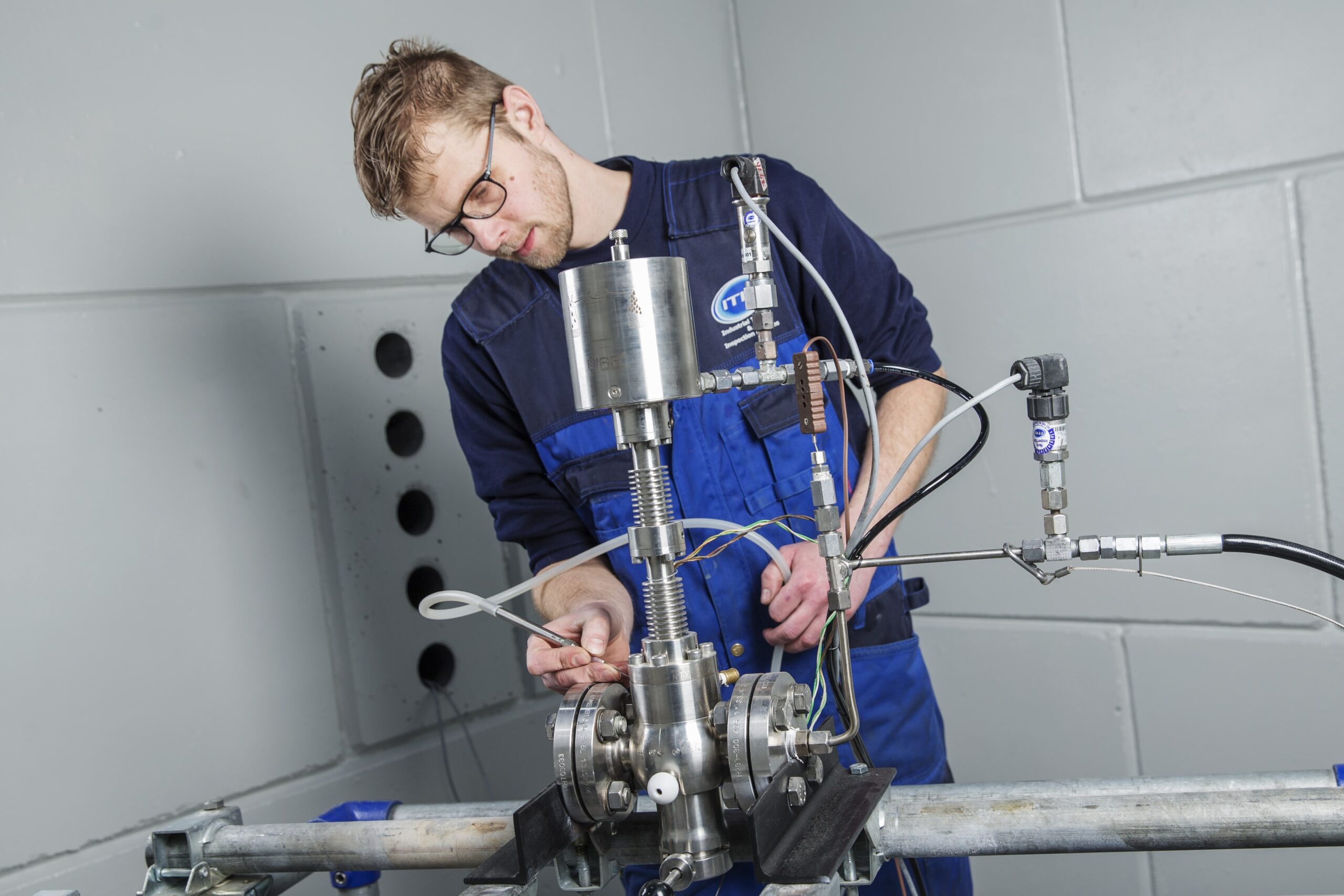 At our testing facilities, fittings, valves, flanges, sealing materials, and components can undergo Fugitive Emission testing in one of our test bunkers by our experienced and well-trained test engineers. These components can be tested at different temperatures using helium or methane gas through the sniffer or vacuum method. The tests are conducted in accordance with internationally recognized standards but can also be customized to meet customer specifications to ensure applicability to the application.
Examples of valve standards related to Fugitive Emission:
Production test: ISO 15848-2, Shell SPE 77/312 (performed at room temperature)
Type testing: ISO 15848-1, API 624, API 622, TA Luft - VD 2440 (test temperatures: room temperature, high and/or low temperatures)