Cryogenic & low temperature tests
Would you like us to send you a quote? Or do you have a question about this test? Let us know and we will contact you as soon as possible!
Cryogenic & low temperature tests
To maintain and improve our high standards in testing design and production valves, we operate with extremely stringent cryogenic testing protocols in our testing department.
With years of experience in valve testing, ITIS provides its customers with the advantage of extensive practical expertise in testing and problem-solving, serving both end-users and manufacturers.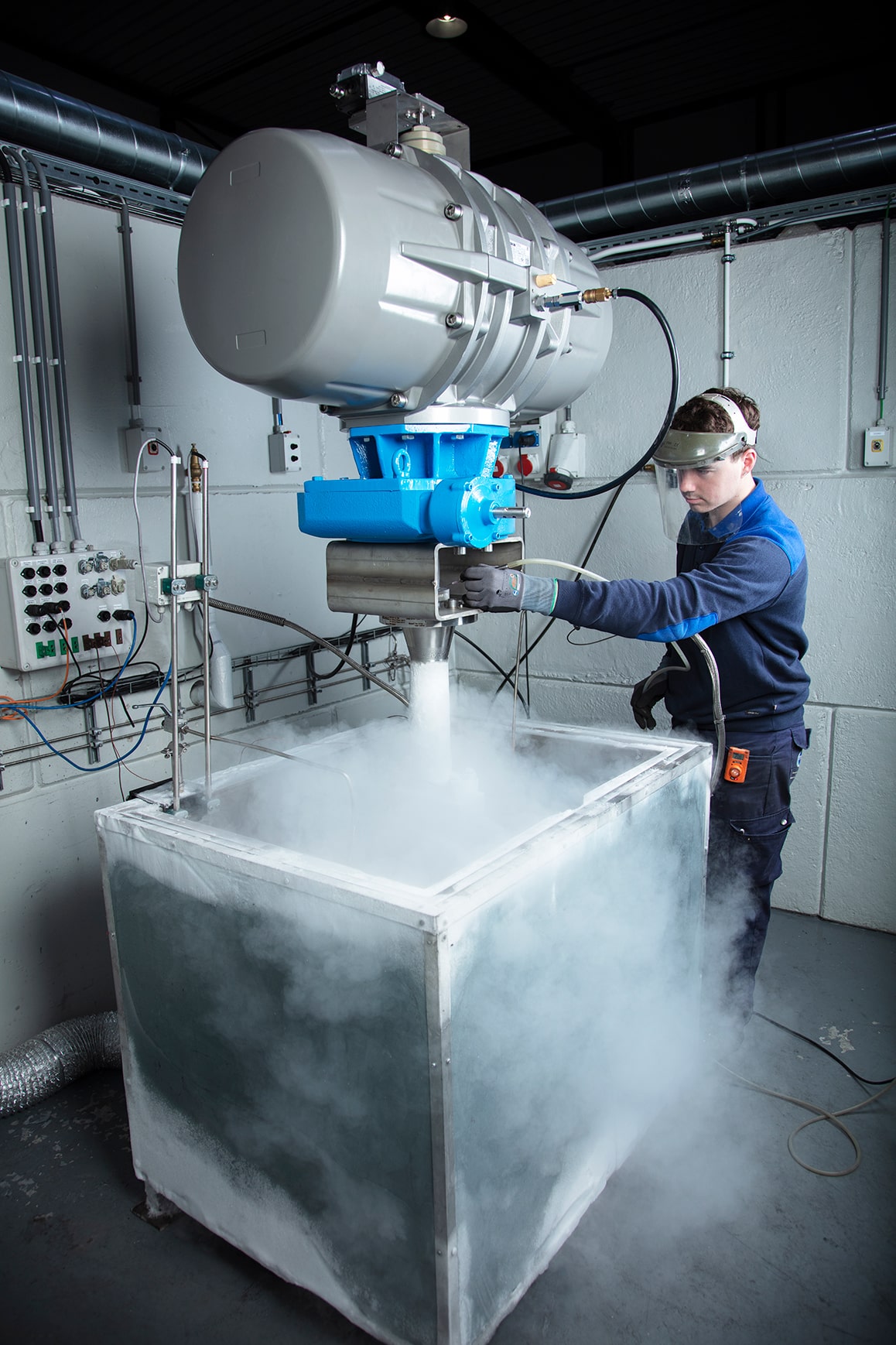 During our tests, valves can be subjected to controlled temperatures down to -196°C (the boiling point of liquid nitrogen). We measure various parameters, including housing and seat leakage, torque values, and cycling under low-temperature or cryogenic conditions. Our tests are conducted according to internationally recognized standards, but we can also tailor them to meet the specific specifications of our customers, ensuring the test results are relevant to the intended application.
Examples of valve test standards for low temperatures and cryogenic temperatures include ISO 28921-1, ISO 28921-2, BS 6364, Shell MESC SPE 77/200, and SPE 77/306. If needed, we can also create custom test protocols to meet the specific requirements of our customers.
At ITIS, we strive to maintain the highest quality standards and ensure the reliability of our valves, even in demanding environments with low temperatures and cryogenic conditions.