January 2013: Testing gate valves for EnQuest Producer
The oil production and storage vessel EnQuest has entered its "third life" and is expected to continue service for another 10 years in the North Sea. The ship spent its first life as a tanker for the Danish company Maersk. During its second life, EnQuest was converted into an oil production and storage vessel by its owner Bluewater Energy Systems for use in the Fife field in the British part of the North Sea. Now it is being prepared for deployment to the Alma and Galia oilfield development.
Nevesbu was contracted for the structural design and installation of the new turret and the design of the turret's deckhouse. Upon completion of the project, the EnQuest Producer will be able to begin another 10 years of service producing oil in the North Sea. After overhaul of the valves for this FPSO, ITIS B.V. has tested all valves (up to DN500) before installation.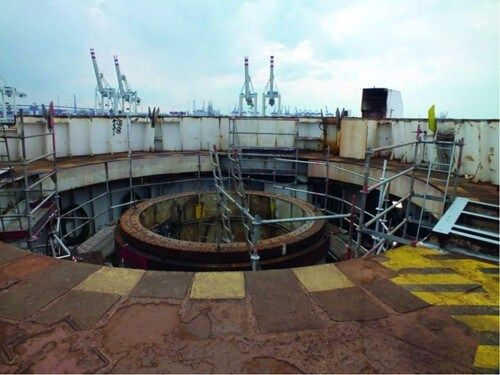 Terug naar overzicht