ITIS: supporter of Hoondert Rally Team and Dakar 2016
Following the decision of Peru to withdraw from the 2016 edition, the Dakar has leaned on its knowledge of the Argentinean and Bolivian territories to come up with an alternate route. Thanks to the unwavering support of the Argentinian government as well as of the Bolivian authorities, the new route calls for daring, on the technical and high-speed stages.
In three and a half months' time the Dakar's competitors and teams will finally come together in Buenos Aires! After three weeks' intense work on the ground together with the authorities of the host countries, who have shown exceptional capability, the rally teams have been able to design a route whose features remain faithful to the values of the event in every respect.
Having become an international event, which gathers together men and women of more than 50 different nationalities, the Dakar draws on a thirst for interaction and the open-mindedness of its competitors, who all crave to explore the deserts of the world and to push themselves to the limit.
It is the pinnacle of the motor sports discipline and inspires adventurers as much now as it ever has.
Coping with the living conditions, managing fatigue, and weighing up the risks of the race can only be achieved by a combination of peak physical condition and impeccable technical skills. Just as it focused attention on the deserts of Africa for some thirty years, since 2009, the Dakar has offered participants the chance to discover the wide open spaces of South America. It gives drivers from around the world the chance to plunge into the heart of nature in a majestic setting which changes on a daily basis.
The richness of these deserts and the almost endless possibilities for new race routes are combined with the opportunity to discover the populations and cultures whose roots lie deep in the civilisations which preceded us. Between seven and eight hundred competitors come together every year for this race where competition and help go hand in hand, which is watched on television by a billion viewers in 190 countries.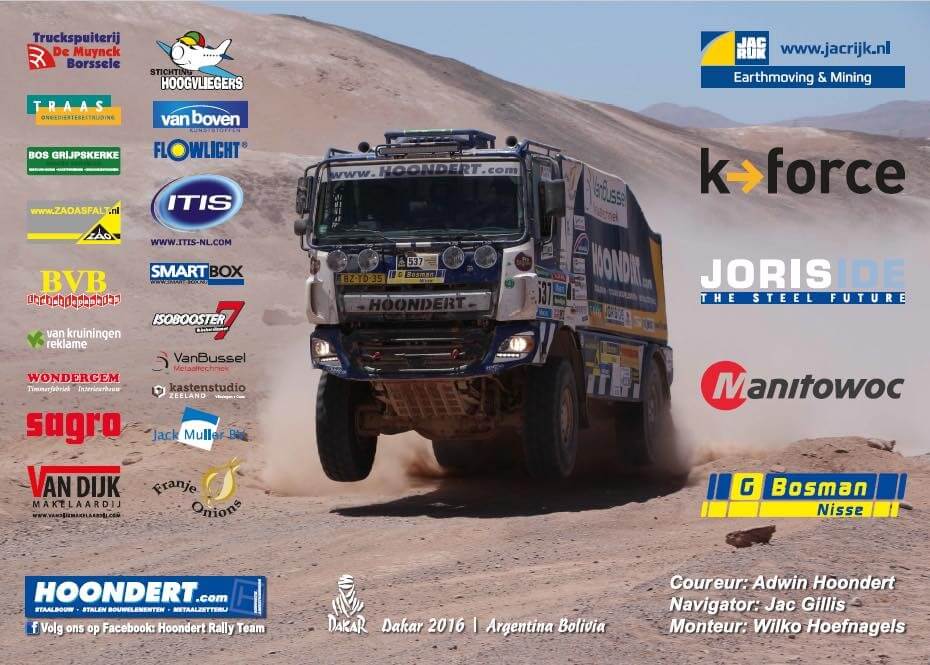 Terug naar overzicht