Projects
Project Smart Tooling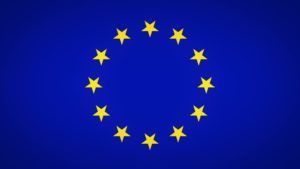 Smart Tooling is a project within the European program Interreg Flanders-The Netherlands. For this project develops KI<MPI, together with other partners in the project, innovative robotics applications for maintenance in the process industry.
The aim of the project
The aim of the project is to strengthen the process industry by working cost efficiently and more safely. Research has shown that there is a need for more than 50 concrete robot applications. Small company's have the challenge to develop technological solutions together with knowledge institutions.
8 service providers (large or small companies) in the maintenance of process industries will be lighted as project partners to facilitate research and testing at asset owners. This group have a total budget of € 270,000, of which 40% is subsidized.
16 small companies will be lighted as project partners for the actual development, engineering and construction of prototypes / proofs of concept. This group have a total budget of € 1,400,000, of which 50% is subsidized.
32 companies are actively involved within the innovation clusters, but do not receive any financial support.
Partners and Partners Light
KI <MPi is responsible for the financial and material project management of the Smart Tooling project. Within the project, the following project partners work closely together: KI <MPi, BASF, Dow Benelux, Impuls Zeeland, Rewin, BOM, BEMAS, Sirris, Ghent University, University of Twente, Avans Hogeschool.
The project is divided into several clusters. Some of the Project Partners Light are inflated later because they are able to develop the innovations during the project.
| | |
| --- | --- |
| Toepassingen binnen het cluster: | Project Partner Light |
| UAS – Flying inside | Ronik, Delft Dynamics, POZYX |
| UAS – Flying outside | SPIE, Avular, Airobot |
| Workplace | ITIS, IRISTICK , Augnition n.v. |
| Cleaning | Vertidrive, Group Peeters, Mourik, Buchen, Serenity, Heemskerk, VTEC |
| Inspection | VTEC, IDTEC, Serenity |
Financiers
Interreg V Flanders-The Netherlands is a program of the European Union aimed at cross-border cooperation, which aims to strengthen and promote innovation and sustainable development within the border region. In these projects, companies, business coils, governments, knowledge institutions and other organizations on both sides of the border work together to achieve concrete innovations. For 2014-2020, Europe will provide more than 152 million euros from the European Regional Development Fund (ERDF). The Smart Tooling project receives funding from the Interreg Flanders-Netherlands program.